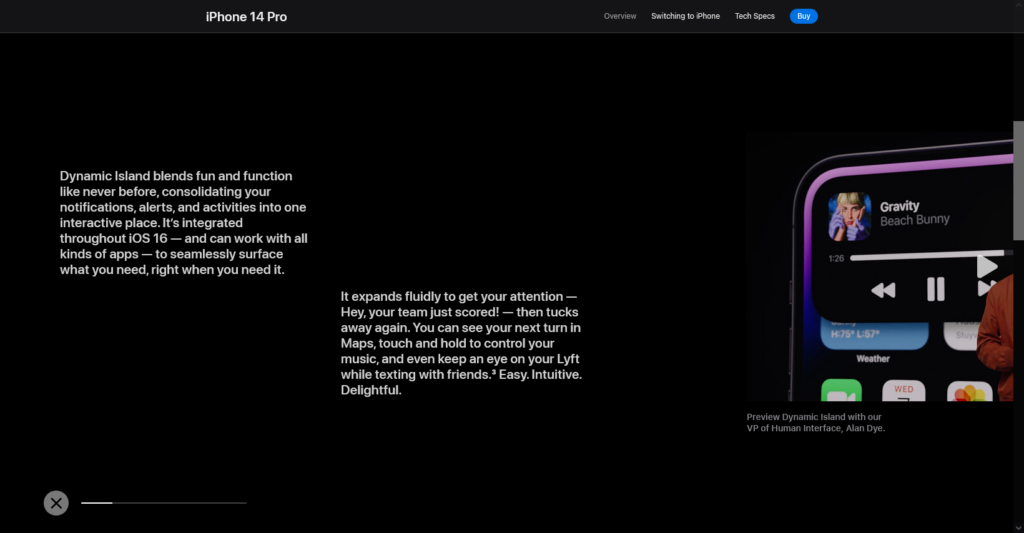 Apple Allows Developers to Submit Apps with Dynamic Island
Apple has recently allowed developers to submit apps to the App Store with new features and APIs such as Lingering Island. At the same time, Apple is reminding developers that after April 2023, all apps submitted to the App Store must be upgraded to Xcode 14.1 and built with the iOS 16.1 SDK at the time of development, otherwise it may affect Subsequent iterations of the app

Intel demonstrated the next generation of Thunderbolt interface features
Recently, Intel demonstrated the technical features of Thunderbolt 5, the next-generation Thunderbolt interface. Thunderbolt 5 will have a bi-directional bandwidth of 80 Gbps, which is twice the speed of Thunderbolt 4. When used with a display connected, Thunderbolt 5 activates 120 Gbps of dynamic bandwidth to support 8K HDR content display. Thunderbolt 5 will also support the newly released DisplayPort 2.1 specification, and Intel will officially release a new version of the Thunderbolt interface in 2023.
Toshiba announces 20TB high-capacity mechanical hard drives
On October 19, Toshiba announced the launch of the 20TB high-capacity MG10 Series mechanical hard drives to meet the demand for storage devices for cloud server object and file storage infrastructures. Compared to the previous 18TB model, the MG10 series offers an 11.1 percent increase in drive capacity. Featuring a 3.5-inch drive form factor and a 10-platter helium-filled sealed design, the drives use Magnetic Energy Control-Microwave Assisted Magnetic Recording (FC-MAMR) technology to boost storage capacity with a 7200 rpm drive speed, 550TB per year workload rating, and both SATA and SAS interface options
Microsoft plans to launch Xbox handheld game store
In a recent filing with the UK's Competition and Markets Authority (CMA), Microsoft Corp. revealed plans to boost its presence in the mobile gaming space with the launch of the Xbox Store for mobile games. The acquisition of Activision Blizzard is seen as an important part of Xbox's handheld gaming plans, which will also compete directly with Apple and Google. Microsoft will allow developers to freely operate their own content on the Xbox Store, and will also provide a separate payment system, and will not draw a fee from developers.
Konami Officially Launches Silent Hill 2 Remake
On October 20, Konami officially launched the Silent Hill 2 remake in a special Silent Hill live stream, which is made with the Unreal 5 engine and will be available on Steam after a year of exclusivity on the PS5 platform. The new Silent Hill: Townfall", "Silent Hill: Ascension" and "Silent Hill: f".
Activision announced "Call of Duty: Modern Warfare 2" unlocking time
Activision recently announced the unlock time for the action shooter "Call of Duty: Modern Warfare 2". The unlock time for the full platform campaign preload is 1am BST on October 20 (Playstation platform starts as early as 7pm on the same day due to regional push issues) and the preemptive experience is 1am BST on October 21. Players who pre-order on all platforms will be able to pre-load and play at these times.
According to analyst sources, Apple is expected to launch the 11-inch and 12.9-inch iPad Pro with OLED screen in the first half of 2024, the OLED screen used to enhance the brightness will also be more energy efficient to improve battery life.
According to recent leaked internal documents, Google has reportedly decided to reduce its investment in certain software and services and place more emphasis on the development of its own branded hardware (such as the Pixel series).