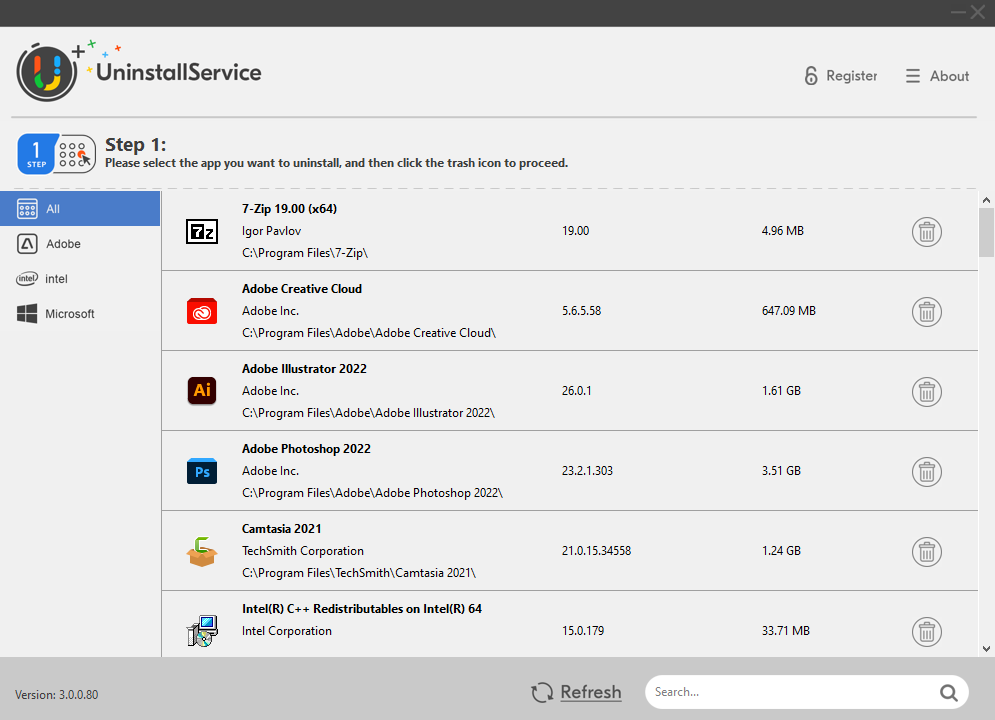 UninstallService, a Texas-based desktop device solution provider that offers app uninstaller for PC and Mac devices as well as dedicated on-demand technician support to desktop users, said Friday it has raised a $1 million Series A funding from a private investment equity, based at Singapore.
Everyone using desktop devices either PC or Mac regularly comes across issues that need to be resolved to get your device run normally, restore device performance or productivity, and fix others like cleaning up disk space, removing unwanted startup items or apps currently not used, and improving overall running speed.
Most Windows PC devices nowadays are of high-power configurations, and should be good enough to run most apps without any hassle. However, as there are more apps installed, more drive space is needed, if the apps are not removed, the associated files or leftovers are not cleaned up in time. Likewise, macOS devices are becoming slower and slower because there are not enough startup disk space, and the users need to remove and clean up all things of the unwanted apps, files, entries and services.
UninstallService offers the go-to solution to resolve these issues by providing the state-of-art uninstaller for Windows and macOS devices, as well as the premium technical support for all paid users. UninstallService pricing is flat and one-time billing, one of the most cost-effective solutions in the industry. The included award-winning uninstaller is a must-have toolkit, which has been developed for 10 years, constantly adding and continuously polishing features for optimal removal capability. The technical support is surprisingly good and fast, as it is handled by UninstallService developers directly. There are not so many essential utilities you need to have. However, a solid app uninstaller is a blessed one for anyone to maintain healthy desktop devices on a regular basis.
UninstallService is built to completely remove the unwanted apps and all the data of the apps, and provides unique preposition to resolve the hassle that every desktop user comes across on a daily basis. That is, how to restore speed, how to run everything normally and how to clean up the data which is no longer used or is left behind by the unwanted apps. Compared to other solution providers offering the similar ways to get rid of the unwanted apps, UninstallService is not only offering the users the uninstaller to remove the app by themselves, it is also empowered by the on-demand technical support by the lead developers directly, without any charge for current paid users, who is charged only once with flat fees, and allowed to access the uninstaller as well as support for life, unlike other providers who charge a fee to use monthly or annually.
"We has the aspirations to become the go-to solutions for every desktop users, which is growing during these years. With the Series A funding, we are going to be in a better position to offer our toolkit to more people across the globe," Frank Huggins, the company's COO, said.
When asked the reason why to start a new service dedicated to remove desktop apps, as there are already many utilities in this same category. "The utility market is full of players, most of whom are not legit, with the only thing in their minds to scam or rip the people off. We want to change that with a mission to build a long-lasting and state-of-art product for all of our users. UninstallService've actually acquired a few utility developers, and integrated into UninstallService uninstaller with a success. Our solution is becoming better and better, providing more values to our users. With this Series A funding, UninstallService will hire more developers top optimize the workflow and keep our solution up to date, in accordance with desktop app releases and will become a must-have service for everyone using desktop devices," said Frank in an announcement.