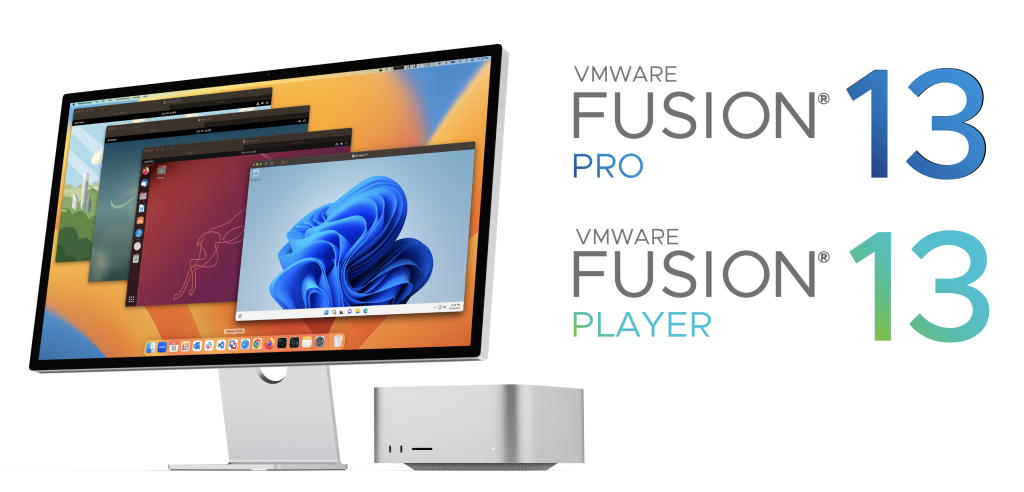 Anybox: A bookmark management tool that puts efficiency first and is full of sincerity
Platform: iOS/iPadOS/macOS
Keywords: web bookmark
In the field of bookmark management tools, there are predecessors such as Pinboard and Raindrop, and newcomers such as Cubox and GoodLinks, so it's not easy to get a share of this already niche field. At first, I didn't think it was a good idea to use Anybox as just another ordinary personal developer's work. However, after a period of heavy use and "carpeting" of the Anybox website, I think Anybox is a well-done bookmark management tool with a lot of features.

Anybox supports importing links, sticky notes, images and files, which are sorted by type in the sidebar of the app, and automatically grabs metadata such as title, site icon, preview image and description when importing links, and allows you to "edit link metadata" after importing. The metadata consists of three parts – text, image and archive – text refers to the title and description, image refers to the site icon and preview image, and archive refers to the Web Archive, PDF or image file.
As a bookmark management tool, the convenience of importing bookmarks is one of the important factors to consider for this type of application. According to my incomplete statistics, Anybox supports more than 14 ways to import bookmarks, including HTML/JSON file import, shortcut paste, drag and drop, browser extension, shortcut command, Apple Script, etc. It is the most exaggerated application I have ever seen. In addition, there are a number of innovative features that make it stand out.
As an efficiency tool, Anybox also supports a rich set of URL Schemes, which can be accessed through the official documentation, and can be used with Quick Links and Anydock to quickly add links. "For example, if you set the link anybox://save-tab as an extension of the keyword ttt, you can add the current tab to Anybox by simply pressing t three times in a row. Before doing so, please make sure Anybox has been added to System Preferences > Privacy & Security > Accessibility, and click on the menu bar icon to enable "Keyword Expand" and "Quick Links" in the pop-up menu.
To open a link in Anybox is very easy, just double click on the link entry within the app. However, be careful not to double-click on the preview image of the link, otherwise the preview window of the image will pop up. Alternatively, you can right-click on the link and select the "Open with XXX Browser" action.
Alternatively, you can use Anybox's Quick Find feature to search for a specific link, and then press the keyboard key Return or mouse click to open the link.
As mentioned earlier, Anybox has a feature called Anydock that can be displayed on the screen just like the Dock in macOS. Anydock supports adding web links, URL Schemes (including other third-party apps), and Anybox profiles.
Although the focus of Anybox is on bookmark management, you can also read the content of the links directly in the app. Select the article you want to read, select "Download Article" in the right-click menu, wait for the "Download Complete" message, then right-click the link again and select "Show Reader" to enter reading mode.
To share a link, right-click on the link in the link list and select "Copy as" or "Share" in the context menu. In the "Quick Find" window, you can also right-click or press the keyboard button Tab to trigger the action menu, and then select the copy or share action.
Anybox categorizes links through "document sets", which are similar to tags, meaning that a link can be added to multiple document sets at the same time. Although document sets cannot be nested at multiple levels, they can be categorized by "topics". In other words, Anybox has two levels of link management.
Anybox supports a wide range of options for filtering by type, star, keyword setting, document set, document set relationship, source, find keyword, file extension, add date, modify date, last open date, etc., which can basically meet your personalized needs.
Anybox is available for free on the App Store and supports iOS, iPadOS, and macOS platforms. Most features are available to free users, while paid users can unlock iCloud sync, document sets, smart lists, archiving, automation, Deeplinks, and more.
Airshow: Too Lightweight Podcast Player
Platform: iOS/iPadOS
Keywords: Podcast
Airshow is a lightweight podcast player that just hit the App Store from the team that developed the RSS service Feedbin. The main feature is the Gaussian blur design of the main playback interface, which has no playback controls except for the podcast cover, fast forward/rewind 15s/pause button, and progress bar; any other podcast options to add subscriptions/download episodes are tucked away in a secondary menu at the bottom.
Airshow can sync podcast content using a Feedbin account, and there is a podcast subscription/play progress sync service built into the app, but none of this affects the normal use of Airshow's own podcast features.
For many of these new apps, "lightweight" often means a lot of missing features: the same is true for many of the key features of Airshow's current podcast apps: features like playback speed control, sleep countdown, and continuous play are nowhere to be found in Airshow.
For me, the most inconvenient part of Airshow is that Airshow doesn't have the option to play Podcast episodes directly: you can only download the corresponding episodes directly and wait for them to finish downloading before you can play them directly. For those who are used to Spotify and Pocketcast, this may be a bit inconvenient.
In addition to the problems mentioned above, Airshow does not have the vocal enhancement features that many podcast gourmets are interested in; these features are already the basic configuration of today's podcast mobile apps, if we talk about them a bit more strictly. With the developers' attitude towards developing Airshow as a "see if we can make a simpler and more usable option than the off-the-shelf option," there may be a question mark over the development and maintenance progress of Airshow's new features.
But if you're a fan of Airshow's playback interface, or if you're recently looking for a lightweight podcast player for your memory-strapped iOS device, perhaps Airshow is still an option worth trying.
Octi: Monitor standby status at all times
Platform: Android
Keywords: system monitoring, device monitoring
Nowadays, many people will have more than one phone in their hands, such as to distinguish between work and life, or a test machine in the hands of a development and testing engineer, or even a device used by playmakers to toss and try. Most people will put their main phone in their pockets and other devices in their bags, so if one of the phones is dead and turned off, it is hard for us to notice. So is there any tool that can monitor the basic operating status of the device in one place?
The Android developer and author of SD Maid and Permission Pilot, @darken, has come up with a new open source app, Octi, that intertwines all your device information so that if you look at any one of them, you can see the system information, battery status, network status, installed apps, and clipboard contents of the other devices. at a glance.
There are also differences in device association operations due to different syncing methods. Users using Google Drive sync only need to associate different devices with the same Google account; users using J-Server sync need to enter the process of associating a new device on the device that has already created an anonymous account, and then scan the QR code or enter the association code with the new device. When the association of two or more devices is complete, we can check the status of the device in the Octi main interface.
In addition to device status, Octi also offers cross-device synchronization of the clipboard. Since darken is a developer who respects user privacy and development specifications, Octi does not secretly read the clipboard in the background and users need to manually manipulate the content import and sharing. The app also offers a desktop widget, but for now it can only display power information from additional devices.
ToMemo: When Clipboard Meets Phrase Library
Platform: iOS/iPadOS
Keywords: shortcut phrase, clipboard record
ToMemo is a text management application that combines clipboard functionality with personalized phrases. With the built-in keyboard, it helps you quickly enter frequently used text messages and also keep a handy record of those temporary messages that need to be memorized for subsequent communication, significantly improving the efficiency of text communication.
Opening the app is a simple personalized phrase library with layers. According to your own needs, you can pre-record frequently used information such as phone, email, and address in categories, and then you can quickly input them through the third-party keyboard provided by ToMemo. For example, in many shopping applications, information such as province and city are filled in intelligently based on geographic location, so you can use the word splitting feature to enter only the information about your neighborhood. In addition, ToMemo supports Spotlight global search (unlocked for a fee), so you can quickly search for the information you need through Spotlight even if you are not in the application or ToMemo keyboard.
Another major feature of ToMemo is the clipboard feature named "Short-Term Memory", which you need to manually turn on and set the limit in the settings, and then the app will automatically sync the clipboard content within the limit. At the same time, the app also provides a shortcut command to "Add Short-Term Memory from Clipboard", which you can use with secondary touch or tap back to quickly add clipboard content to the phrase library.
However, to use the clipboard feature smoothly, you must turn on the keyboard's "Allow Full Access" and allow the app to "Paste from other apps" in the system settings, so you may have to sacrifice some functionality if you're concerned about privacy.
ToMemo comes with a $12 "Advanced" in-app purchase, which allows you to enable custom keyboard height, keyboard layout changes, custom length retention, automatic input method switching after typing, and Spotlight search, all of which are generally "icing on the cake".
Moleskine Actions 3: Making even task collaboration supremely elegant
Platform: iOS/iPadOS
Keywords: task management, to-do list
To-do apps are no longer uncommon, and while most of the features are the same, it's the design and interaction that may be the competition. That's where Moleskine Actions, the iOS to-do app, comes in – with a refreshing UI design that makes you want to look at her more than once while you're getting things done.
Moleskine Actions also recently rolled out a major 3.x update that adds new icons, animations, and layouts to the new version. But of course there are also a lot of new changes in terms of functionality.
In Moleskine Actions 3, you can now share to-do lists with others, which is especially useful for scenarios where you need to make shopping lists with your family, plan trips with friends, and write and complete projects with colleagues. Simply click the New Settings button in the list to invite others to participate.
Also in the shared list, we can see who created and completed the task. And if a task is scheduled, it will appear in the corresponding schedule in parallel.
In Moleskine Actions 3, we have added a deadline independent of the scheduled date. When we click the deadline button in Details and select a date, the relevant schedule card will show the deadline and countdown days, and the corresponding schedule will also show the corresponding deadline on the due date. The corresponding schedule will also show the corresponding due date on the due date.
How do you prioritize tasks? Or is it indicated by numbers or labeled with small flag flags? Obviously there is a better solution in Moleskine Actions 3: the priority is represented by various temperature icons, which can be reflected by clicking on the temperature icon in "Details", which is perfect for handling everything that comes up, such as actions that need to be prioritized or flagging low priority and actions that need to be paused.
On the "Task Details" page, the Delete and Finish buttons will now be placed together, and gestures have been adjusted, such as simply swiping down on the top line of the screen to go back.
Scheduling now has a new control layout with the ability to choose between Date, Unscheduled and Someday. A new control for setting prior reminders has also been added to the Reminders section now.
If you're looking for a to-do tool for iOS and iPadOS, try Moleskine Actions, which has just been updated to version 3.0 for ultimate ease of use in an elegant design and is available for free in the App Store.
Other news
Astropad Studio (iPadOS): updated to v5.2 to include hover support for Apple Pencil, support for integration with 3D apps like Blender and ZBrush, and expanded Magic Gestures (support for double-clicking on the side of Apple Pencil to switch tools, customizing gestures for each app, clicking Apple Pencil triggers modifier keys).
Luna display (iPadOS, Windows, macOS): updated to v5.2, bringing hover support for Apple Pencil.
Coherence (macOS): Updated to v4.2 to add support for importing extensions and profiles from all supported browsers. Creation tools can now be closed and reopened without exiting the application. The app can now remember window size and settings between sessions.
App Uninstaller by AppUninstaller.com (macOS): Updated to uninstall the latest Adobe apps. You can also find other solutions to get rid of Adobe apps completely.
VMware Fuion (macOS): v13 release with official support for Microsoft Windows 11 in the virtual machine system and official support for Apple silicon Mac; new Virtual Trusted Platform Module 2.0 added, running Windows and Linux on Intel Macs and Apple silicon Macs The Linux arm64 virtual machine on silicon Mac now supports OpenGL 4.3.